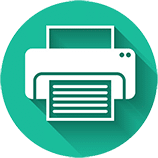 Epson Printer Technologies: Inkjet vs Laser – Printers are essential devices for both personal and professional use, enabling us to transform digital content into tangible copies. When it comes to choosing a printer, one of the key decisions is selecting the right technology. Epson, a renowned brand in the printing industry, offers a wide range of printers based on two primary technologies: inkjet and laser. In this comprehensive guide, we will explore the differences between these technologies, their strengths and weaknesses, and help you make an informed decision when considering an Epson printer.
Inkjet Technology
Inkjet technology is widely used in home and office environments due to its versatility and affordability. The core principle of inkjet printing involves propelling tiny droplets of ink onto paper to create text or images. Epson inkjet printers utilize advanced mechanisms and technologies to deliver high-quality prints. Let's delve into the key aspects of inkjet technology:
Print Quality: Inkjet printers excel in producing vibrant and detailed prints. Epson inkjet printers employ advanced printhead technology and microscopic ink droplets to achieve superior color accuracy, sharpness, and smooth gradients. This makes them ideal for printing photos, graphics, and other visually rich content.
Color Reproduction: Epson inkjet printers are renowned for their exceptional color reproduction capabilities. By utilizing a wider color gamut and multiple ink cartridges, they can accurately reproduce a broad spectrum of colors, resulting in vibrant and lifelike prints.
Versatility: Inkjet printers are highly versatile and can accommodate a variety of media types, including different paper sizes, photo paper, cardstock, and even fabrics. This makes them suitable for various printing needs, from everyday documents to specialized projects like photo printing or creative crafts.
Cost-Effectiveness: Epson inkjet printers are generally more affordable upfront compared to laser printers. Additionally, they offer cost-effective options for replacing individual ink cartridges, allowing users to replace only the depleted color rather than the entire set.
Print Speed: While inkjet printers have improved in terms of speed over the years, they are generally slower than laser printers. However, for most home and small office users, inkjet print speeds are sufficient for everyday printing needs.
Laser Technology
Laser printers, on the other hand, utilize laser technology and electrostatic principles to create prints. Epson laser printers are designed to meet the demands of high-volume printing environments, such as businesses or organizations that require fast and efficient printing. Let's explore the key characteristics of laser technology:
Print Speed: Laser printers are known for their exceptional print speed. They use laser beams to rapidly create an electrostatic image on a photosensitive drum, which is then transferred and fused onto paper. This process allows laser printers to produce documents at a significantly higher speed compared to inkjet printers.
Text and Monochrome Printing: Laser printers excel in producing crisp and precise text, making them ideal for office documents, reports, and other text-based materials. The use of toner cartridges enables laser printers to consistently deliver sharp and smudge-free text prints.
Cost per Page: While laser printers often come with a higher upfront cost, they generally offer a lower cost per page compared to inkjet printers, particularly when it comes to monochrome printing. This cost efficiency can be advantageous for businesses that require high-volume printing.
Durability and Longevity: Laser printers are built to handle heavy workloads and are designed for long-term use. They typically have higher duty cycles and more robust construction, allowing them to withstand the demands of busy office environments.
Graphics and Image Quality: While laser printers excel in text printing, they may have limitations in reproducing complex graphics and high-quality images compared to inkjet printers. However, advancements in laser printing technology have led to significant improvements in graphics and image reproduction, making them suitable for most business needs.
Choosing the Right Technology
When it comes to selecting between inkjet and laser technology for an Epson printer, there are several factors to consider:
Printing Needs: Evaluate your specific printing requirements. If you primarily print photos, graphics, or require versatile media handling, an Epson inkjet printer may be the better choice. For predominantly text-based documents and high-volume printing, a laser printer might be more suitable.
Print Volume: Consider the volume of printing you anticipate. Inkjet printers are well-suited for low to moderate print volumes, while laser printers are designed to handle high-volume printing without compromising speed or reliability.
Print Speed: Assess the importance of print speed in your workflow. If time is a critical factor, laser printers offer significant advantages with their fast printing capabilities.
Color vs. Monochrome: Determine whether you require color printing or if monochrome (black and white) printing is sufficient. Inkjet printers excel in color reproduction, while laser printers are well-suited for black and white text-based documents.
Budget: Consider your initial budget and ongoing printing costs. Inkjet printers generally have a lower upfront cost, but ink cartridge replacements may add to long-term expenses. Laser printers have higher upfront costs, but their lower cost per page can be advantageous for high-volume printing.
Conclusion
Understanding the differences between inkjet and laser technologies is crucial when choosing an Epson printer that aligns with your specific needs. Inkjet printers excel in versatility, print quality, and affordability, making them ideal for photo printing and creative projects. Laser printers, on the other hand, offer exceptional speed, cost efficiency for high-volume printing, and precise text reproduction. By considering factors such as printing requirements, volume, speed, color needs, and budget, you can make an informed decision and select the Epson printer that best suits your needs, ensuring high-quality prints and optimal performance.