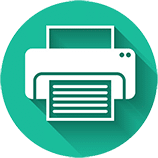 Maximizing Productivity with Epson Printers: Time-Saving Features and Tools – In today's fast-paced world, maximizing productivity is essential for both personal and professional success. Epson printers offer a range of time-saving features and tools designed to streamline printing tasks and enhance efficiency. In this guide, we will explore how Epson printers can help you save valuable time, increase productivity, and simplify your printing workflow. From wireless printing capabilities to automated tasks and advanced software tools, discover how Epson printers can become invaluable assets in your quest for enhanced productivity.
Wireless and Mobile Printing
Wi-Fi Connectivity: Epson printers with built-in Wi-Fi capabilities allow you to connect and print wirelessly from your computer, laptop, smartphone, or tablet. This eliminates the need for cumbersome cables and enables seamless printing from anywhere within your home or office network.
Mobile Printing Apps: Epson offers mobile printing apps like Epson iPrint, allowing you to print documents and photos directly from your mobile devices. With these apps, you can easily print files stored on your device or even scan and save documents using your smartphone or tablet.
Cloud Printing: Epson printers equipped with cloud printing capabilities enable you to print documents stored in popular cloud storage services such as Google Drive, Dropbox, or Microsoft OneDrive. This convenient feature allows you to access and print files on the go without the need for a computer.
Automatic Document Feeders and Duplex Printing
Automatic Document Feeders (ADF): Epson printers equipped with ADFs save time by automatically feeding multiple pages for scanning, copying, or faxing. This eliminates the need to manually place each page on the scanner bed, making it ideal for batch scanning or copying tasks.
Duplex Printing: Duplex printing, also known as double-sided printing, allows you to print on both sides of the paper automatically. Epson printers with duplex capabilities can significantly reduce paper usage and save time by eliminating the need to manually flip and re-feed the paper.
Print Management and Workflow Software
Epson Print Admin: Epson Print Admin is a powerful print management software that enables organizations to control and monitor printing activities, allocate print quotas, and enforce rules for secure and cost-effective printing. This tool helps optimize print resources, reduce waste, and enhance overall productivity.
Epson Document Capture Pro: For businesses that frequently handle document scanning and digitization, Epson Document Capture Pro provides advanced features for easy and efficient document management. This software enables automated document routing, OCR (optical character recognition), and integration with popular document management systems, saving valuable time in organizing and archiving digital documents.
Epson Creative Print: Epson Creative Print is a user-friendly mobile app that allows you to unleash your creativity by printing photos, collages, and personalized cards directly from your smartphone or tablet. With various templates, layouts, and editing tools, this app simplifies the process of creating unique prints and unleashing your creative potential.
Remote Printing and Monitoring
Epson Connect: Epson Connect is a suite of remote printing services that enable you to print documents and photos from anywhere in the world using email or the Epson iPrint mobile app. Whether you're away from the office or traveling, this feature ensures that your important documents are ready when you need them.

Remote Monitoring: Epson printers equipped with remote monitoring capabilities allow IT administrators or support teams to monitor printer status, perform troubleshooting, and receive alerts for low ink levels or other maintenance needs. This proactive approach helps minimize downtime and ensures smooth printing operations.