DOWNLOAD SOFTWARE PRINTER EPSON L3210 – The Epson L3210 is the latest generation of the Epson L1110 which previously only adhered to a single function, but it is different from the L3210 which has adopted a multifunction printer. The Epson Ecotank L3210 is not only equipped with a printing function but is also equipped with a Copy and Scan function. Everyone wants their work to be completed quickly and precisely, this printer is one solution.
Piezoelectric Technology
Ecotank L3210 already uses the latest print head technology from Epson, namely Piezoelectric, this print head is free from heat when printing documents so that the L3210 print head will be more durable than the previous generation. This printer speed is 33 ppm for black and 15 ppm for color, this speed is moderate. The guarantee provided by Epson for this type of printer is for 2 years or the equivalent of 20,000 prints.
Epson Printer Ink
The L3210 uses an ink tank on the front of the printer, which makes it easy for you to refill the ink of this printer. Epson L3210 is also known to be efficient in the use of ink. To get maximum results you are strongly recommended to use original ink. L3210 uses ink with the ink code 003 four colors black, magenta, cygan, and yellow. If you need help finding the nearest printer service, you can click the Printer Near Me button below.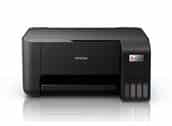 PRICE EPSON L3210

DIRECT LINK DOWNLOAD EPSON L3210

| | | |
| --- | --- | --- |
| Compatible Operating System | Size | Download |
| Windows | | |
| Windows 11 64-bit, Windows 10 64-bit, Windows 8.1 64-bit, Windows 8 64-bit, Windows 7 64-bit, Windows XP 64-bit, Windows Vista 64-bit. | 30.8 MB | |
| Windows XP, Windows Vista, Windows 7, Windows 8, Windows 8.1, Windows 10 | 26.12 MB | Download |
| | | |
| Mac OS | | |
| Printer Driver – Mac OS X – PowerPC, Mac OS X – Intel | 113 MB | Download |
| | | |
How to start using this printer
You can take the unit out of the printer case then peel off some of the adhesive attached to the L3210;
Open the ink bottle slowly then pour the ink according to the color into the ink tank;
Turn on the printer, wait about 15 minutes for the ink to rise into the printheads;
Plug the USB in the printer and then connect it to your Laptop;
Download the L3210 Driver Software according to the operating system you are using, the drivers are available at the bottom of this page.